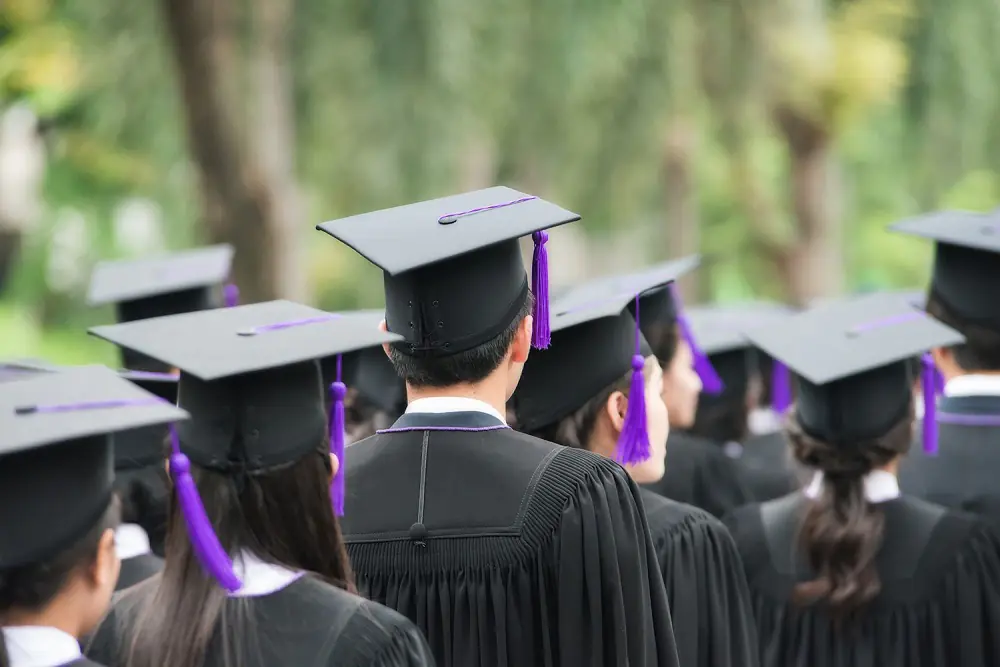 An MBA course is the most popular degree in modern society. It is a degree that offers an in-depth study of management principles. It delivers a deep understanding of the latest trends in business and analyzing various business models and strategies. No wonder an MBA course is one of the most sought-after degrees because it provides students with a broad spectrum of knowledge and skills crucial to any business's success.
If you are interested in a career in Finance, then an MBA with a specialization in Finance is the perfect option. It is a great course to pursue for those who want to make a career as a financial manager, investment banker, private equity analyst, or wish to work on any other similar profile. Students, under this stream of MBA, learn about the different business functions within Finance, such as marketing, risk management, and accounting, and the courses incorporate a wide variety of topics, including ethics and corporate governance.
Today, in this article below, we, at the B.S. Anangpuria Institute of Technology & Management, one of the best MBA colleges in Faridabad, will acquaint you with some of the best career options that you will get to put your hands on upon pursuing your MBA in Finance. Read on.
Financial analysts are at the heart of the financial world. They provide companies with data and insights to help them grow their business. They use this information to determine how best to allocate capital, whether by investing in a company, buying its stock, or selling it outright. Financial analysts' job entails having a deep understanding of the markets and how they work. The best analysts can predict what is going to happen next while understanding all the factors that play into their decisions. It makes them important decision-makers in the market, and they are able to make fast decisions based on the data and information that is constantly changing.
A Chief Financial Officer (CFO) is a person who is responsible for managing the company's financial and accounting operations. As a CFO, you will be in charge of the company's financial resources, including cash, credit, investments, and other assets. You will also be responsible for the company's accounting processes and procedures. To succeed in this job profile, you must know banking practices, accounting principles, tax laws, and other financial topics and experience with budgeting and forecasting.
A financial consultant is a person who provides financial advice and services to investors, companies, and institutions. They typically advise on investments, risk management, and money management. The job of a financial consultant is to provide the best possible solution for their clients. They are also responsible for providing the customer with accurate information while keeping them up-to-date on the latest news in the market. Financial consultants typically work with people who have questions about how they can invest their money or manage their finances better.
External auditors are professionals who perform audits on the financial statements of companies, public entities, and other organizations. They assess the reliability of reported financial information by comparing it with evidence in records and documents. External auditors work for private firms, government agencies, or nonprofit organizations. A company may also employ them to audit its operations. Auditors examine accounting records and documents to assess whether or not management has followed accounting standards, and whether there are any material misstatements in the company's financial statements, and how to correct them.
Investment bankers are the people who provide financial services to companies and individuals. Their job is to help companies raise capital, manage risk, and offer investment advice. Investment bankers work in a highly competitive industry. They have to be constantly on the lookout for ways to improve their performance to stay ahead of their competitors.
Private equity analysts help identify, evaluate, and manage private equity investments in companies. They also help to manage private equity funds. Private equity analysts can be involved in a variety of tasks such as:
Assisting with acquisitions or mergers
Evaluating the company's financial position
Helping investors decide what to buy
Analyzing potential acquisitions
Managing investment portfolios
Predicting Return on Investment (ROI).
The Future is Indeed Bright for MBA Finance Students
As long as there is civilization, commercial organizations will need knowledgeable employees in the field of Finance. MBAs will always be assets in commerce as their expertise is vital to any country's financial growth. Thus, students pursuing their MBA degrees in Finance or those aspiring for one can remain assured of a bright and prosperous future ahead. However, one thing that's indeed important to get started in the right direction is to have a backing of an institute that can be relied upon. We, at B.S. Anangpuria Institute of Technology & Management, stand as one of the best MBA colleges in Faridabad and are trusted by thousands of management students from all over the nation and even abroad. Our aim is to equip each of our pupils with a solid educational background to help them grow into successful and productive members of society. If you invest in good education, work hard, and be optimistic, then nothing can stop you from achieving huge success in life!
Read More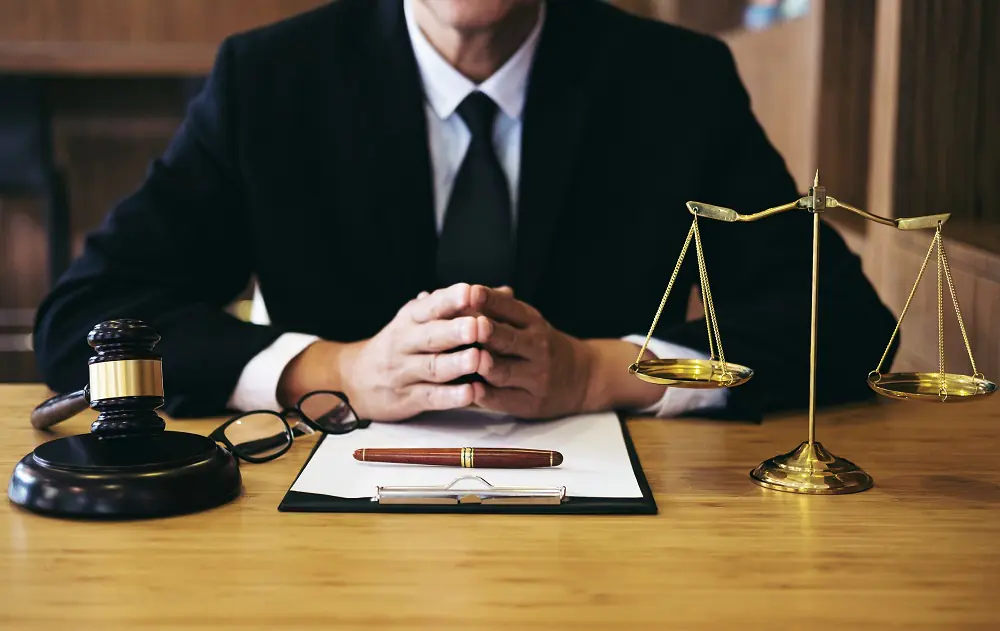 In modern society, one of the most coveted professions is that of a lawyer, as it commands utmost respect and trust from those in need of justice. A fair lawyer is the epitome of morality and the personification of a pillar in modern civilization. They are the ones who help individuals and businesses in a variety of legal matters and find justice. The need for justice and protection is the right of every man and business. However, it's not just about protecting their rights but also about protecting the rights of society as a whole. And that takes skills!
So today, in this article below, we, at the B.S. Anangpuria Institute of Law, one of the leading law colleges in Faridabad, will shed light on five of the essential skills and qualities that almost every successful lawyer possesses. A look at these skills will help you gain insight into the core qualities you need to groom in yourself so as to grow into a successful lawyer one day.
1). Communication Skills
Successful lawyers are good communicators. They can speak, write, and listen admirably to provide uncompromised services to their clients. The following points will illuminate why it's crucial to have good communication skills as a lawyer:
Lawyers need to clearly understand what they are communicating so as to keep any sort of miscommunications or the probability of missing information at bay.
Good communication skills make clients feel comfortable.
Effective communication with peers and other lawyers is essential for discussion and collaboration about different aspects of a case.
They need to converse about many different topics with people from various backgrounds and have impressive memory of recent conversations.
Lawyers need to be good at dialogue to create a rapport with others.
Nonverbal communication skills are also essential to create a feeling of trust.
2). Analytical Thinking
Lawyers need to be analytical to make sense of the legal complexities. They need to understand how the law is applied in different cases and how it impacts their clients. An analytical approach helps lawyers recognize trends in the law and opportunities for growth. It enables lawyers to think critically and logically, which is vital in making decisions about their cases. Some examples of analytical skills include:
Being able to reason using logic.
Synthesizing information.
Assessing problems and developing solutions.
Recognizing fallacies and faulty reasoning.
Understanding the relationship between cause and effect.
Being able to break down problems into manageable pieces and evaluate the accuracy of information.
The legal market is constantly evolving. As a result, lawyers must stay current with changes in the law and their practice areas. Analytical skills help with this task because they allow lawyers to understand how changes in the law impact their clients.
3). Leadership Skills
As with any career, leadership skills are essential in a lawyer's profession as well. To lead effectively, one must have the ability to stamp their authority, motivate co-workers, and set clear goals for their team. Lawyers also need the ability to speak with their clients and team in an engaging, persuasive, and pleasing way. Leadership skills in the workplace are essential for lawyers who wish to lead their team or influence client decisions.
4). Problem-Solving Skills
Law is a complicated field, and it requires lawyers to understand the different intricacies of the law. To be successful, lawyers need to possess problem-solving skills to think outside the box and develop creative solutions. Problem-solving skills can also help lawyers better understand how the law works, which will help them become more efficient in their practice.
5). Research Skills
The importance of research cannot be overstated. It helps lawyers understand the case and how the law relates to it, thus preparing them for what they need to do in court. Comprehensive data about the case makes the lawyer's life easier and helps in making it air-tight. Successful lawyers are highly proficient at doing this, and their years of experience have taught them how to go about the process.
These five skills are essential attributes that all successful lawyers possess. These skills help them be more effective and provide better services to their clients.
A Final Note of Encouragement
At the B.S. Anangpuria Institute of Law, a renowned law college in Faridabad, we firmly believe that a lawyer's job should be to provide value as they are providing a service to society. A lawyer's profession enriches modern civilization, and it is this aspect that makes a lawyer's profession unique. Our aim at Anangpuria is not only to help you become an exceptional lawyer but also to groom you into a wholesome individual. After all, there is nothing more satisfactory than fighting for a righteous cause and bringing justice. Isn't it!
Read More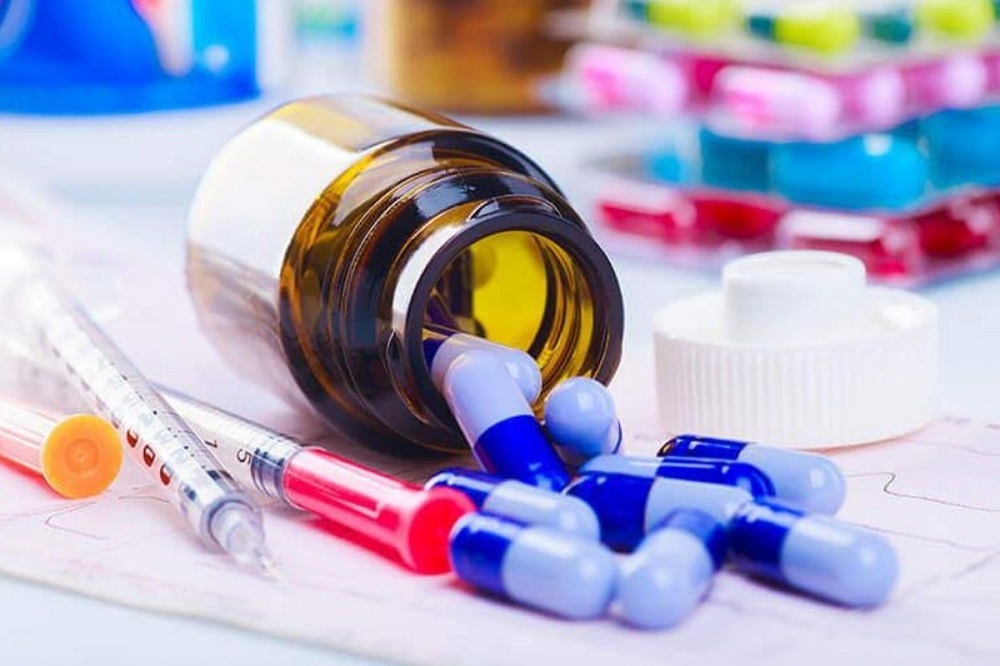 Before simply stating that the Pharmaceutical Sector of India is booming, it is advisable to get acquainted a little with the history of the Indian Pharma Industry. According to the Indian Government's export promotion agency, 'IBEF (Indian Brand Equity Foundation),' before 1980, Pharma was an industry that concentrated exclusively on production. But after the Drug Price Control Order of 1979 saw the light of the day, a massive surge occurred in the figure of domestic pharmaceutical firms, establishing a booming generic medicines business. The period after 1991's economic liberalization until 2018 was when the pharma industry could establish a global reach.
Then came the global pandemic phase in 2019, when the Indian economy hit hard. However, the single industry that bucked the trend was the nation's pharmaceutical trade. It witnessed a surge in demand, making India the world's biggest manufacturer of covid vaccines. This year, the pharma industry's growth is double-digit, which is expected to be likewise. The improvement in reported earnings till the end of this financial year was 13%. Amid the high demand for the vaccine in the Covid phase, Indian pharma firms have also been able to fulfill the requirements of the global market. Today, India has become the biggest supplier of generic medicines around the world.
We, at B.S. Anangpuria Institute of Pharmacy, positioned among the top pharmacy colleges in Faridabad, reckon that there is immense potential yet to be tapped in the booming pharma industry in India. Agencies and specialists believe that some interesting factors are playing their part in establishing India on the world pharma map. Some of these are:
The Indian pharma sector has a strong backing of almost 10,500 drug manufacturing units further inter-allied through 3,000 drug companies.
Vigorous and dynamic R&D facilities.
In terms of mass production or volume of drugs, we are the third-largest producer in the world.
We have a huge bank of engineers and scientists who possess what it takes to navigate the craft and the trade ahead in order to attain remarkable heights.
The Indian medical professionals specialize in the two most critical areas – ophthalmology and dermatology.
Ours is a low-cost pharmaceutical industry, a facet that is advantageous for both pharma companies as well as the customers.
Indian pharma industry produces drugs having the capacity to cure almost every kind of ailment, ranging from common flu and diabetes to cancer and AIDS.
The pharma industry in India enjoys several tax benefits and a number of government aids.
With the execution of WTO recommendations on intellectual property rights, pharma companies of India are setting their priority on R & D towards new drugs.
Now Indian pharmaceutical companies have started shipping medicines to developed as well as developing states.
These elements reflect that the Indian pharma sector and pharmacists will be playing a crucial part in the future. We, at B.S. Anangpuria Institute of Pharmacy, strongly believe that increased demand for individuals engaged in this sector will be witnessed in the near future. Here, we point towards sectors all-encompassing R&D, manufacturing, and marketing. Having a presence in the industry for almost two decades, we would like to throw light on the fact that working for pharmaceutical companies can be brightly rewarding as well as professionally fulfilling. Opportunities galore in this field, to name a few, include clinical research, pharmaceutical journalism, teaching/academics, hospital and community pharmacy, R&D, quality assurance/quality control, pharmaceutical manufacturing, and pharmaceutical marketing.
Moreover, some of the key technologies/trends expected to emerge as a bellwether in this sector will be Artificial Intelligence, Blockchain, Data and Analytics, Precision Medicine, Digital Therapeutics, and a few more.
The way the Covid-19 pandemic compelled all sectors to reconsider a variety of facets of their businesses, the pharma sector was also required to modify its manufacturing and supply chains. The pandemic highlighted the requirement for increasing the velocity and precision of mass-production technologies and the quantitative aspect of the vaccines. Such stats and facts indicate the growth potential that the Indian pharmaceutical industry treasures. We, at B.S. Anangpuria Institute of Pharmacy, one of the top pharmacy colleges in Faridabad, understand the same and thus always remain dedicated to keeping pace with the developments in the Pharma Sector. It remains our endeavor to soak in such evolutions and developments happening on the world map into our curriculums and program so as to produce well-informed, mindful Anangpurians who can grow into successful future scientists, innovators, and leaders!
Read More