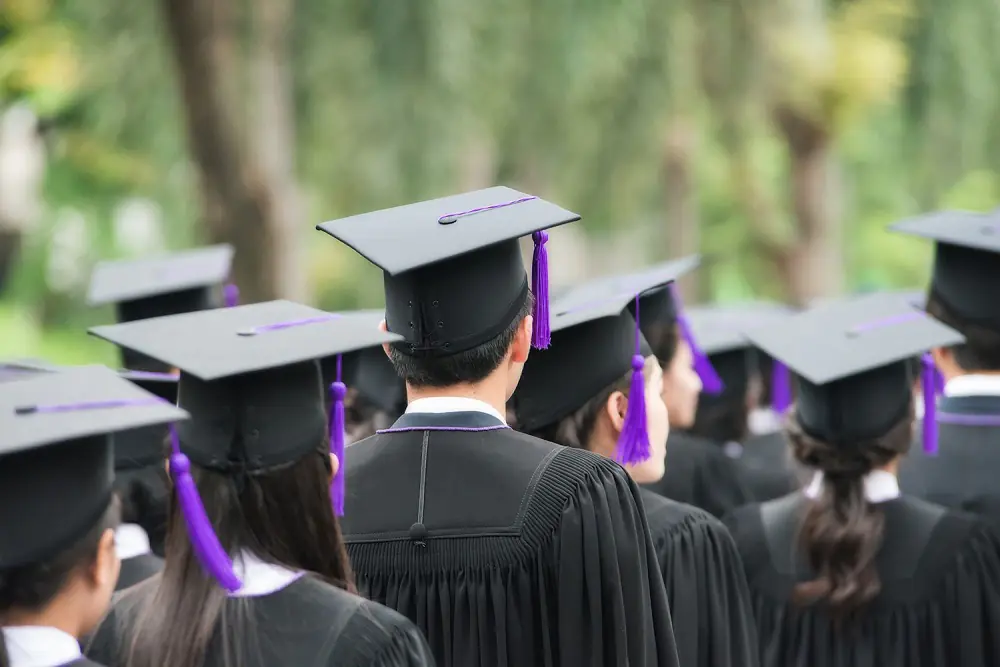 Career Diversity That Your MBA Degree in Finance Can Offer You!
An MBA course is the most popular degree in modern society. It is a degree that offers an in-depth study of management principles. It delivers a deep understanding of the latest trends in business and analyzing various business models and strategies. No wonder an MBA course is one of the most sought-after degrees because it provides students with a broad spectrum of knowledge and skills crucial to any business's success.
If you are interested in a career in Finance, then an MBA with a specialization in Finance is the perfect option. It is a great course to pursue for those who want to make a career as a financial manager, investment banker, private equity analyst, or wish to work on any other similar profile. Students, under this stream of MBA, learn about the different business functions within Finance, such as marketing, risk management, and accounting, and the courses incorporate a wide variety of topics, including ethics and corporate governance.
Today, in this article below, we, at the B.S. Anangpuria Institute of Technology & Management, one of the best MBA colleges in Faridabad, will acquaint you with some of the best career options that you will get to put your hands on upon pursuing your MBA in Finance. Read on.
Financial analysts are at the heart of the financial world. They provide companies with data and insights to help them grow their business. They use this information to determine how best to allocate capital, whether by investing in a company, buying its stock, or selling it outright. Financial analysts' job entails having a deep understanding of the markets and how they work. The best analysts can predict what is going to happen next while understanding all the factors that play into their decisions. It makes them important decision-makers in the market, and they are able to make fast decisions based on the data and information that is constantly changing.
A Chief Financial Officer (CFO) is a person who is responsible for managing the company's financial and accounting operations. As a CFO, you will be in charge of the company's financial resources, including cash, credit, investments, and other assets. You will also be responsible for the company's accounting processes and procedures. To succeed in this job profile, you must know banking practices, accounting principles, tax laws, and other financial topics and experience with budgeting and forecasting.
A financial consultant is a person who provides financial advice and services to investors, companies, and institutions. They typically advise on investments, risk management, and money management. The job of a financial consultant is to provide the best possible solution for their clients. They are also responsible for providing the customer with accurate information while keeping them up-to-date on the latest news in the market. Financial consultants typically work with people who have questions about how they can invest their money or manage their finances better.
External auditors are professionals who perform audits on the financial statements of companies, public entities, and other organizations. They assess the reliability of reported financial information by comparing it with evidence in records and documents. External auditors work for private firms, government agencies, or nonprofit organizations. A company may also employ them to audit its operations. Auditors examine accounting records and documents to assess whether or not management has followed accounting standards, and whether there are any material misstatements in the company's financial statements, and how to correct them.
Investment bankers are the people who provide financial services to companies and individuals. Their job is to help companies raise capital, manage risk, and offer investment advice. Investment bankers work in a highly competitive industry. They have to be constantly on the lookout for ways to improve their performance to stay ahead of their competitors.
Private equity analysts help identify, evaluate, and manage private equity investments in companies. They also help to manage private equity funds. Private equity analysts can be involved in a variety of tasks such as:
Assisting with acquisitions or mergers
Evaluating the company's financial position
Helping investors decide what to buy
Analyzing potential acquisitions
Managing investment portfolios
Predicting Return on Investment (ROI).
The Future is Indeed Bright for MBA Finance Students
As long as there is civilization, commercial organizations will need knowledgeable employees in the field of Finance. MBAs will always be assets in commerce as their expertise is vital to any country's financial growth. Thus, students pursuing their MBA degrees in Finance or those aspiring for one can remain assured of a bright and prosperous future ahead. However, one thing that's indeed important to get started in the right direction is to have a backing of an institute that can be relied upon. We, at B.S. Anangpuria Institute of Technology & Management, stand as one of the best MBA colleges in Faridabad and are trusted by thousands of management students from all over the nation and even abroad. Our aim is to equip each of our pupils with a solid educational background to help them grow into successful and productive members of society. If you invest in good education, work hard, and be optimistic, then nothing can stop you from achieving huge success in life!
---
Related Posts
---