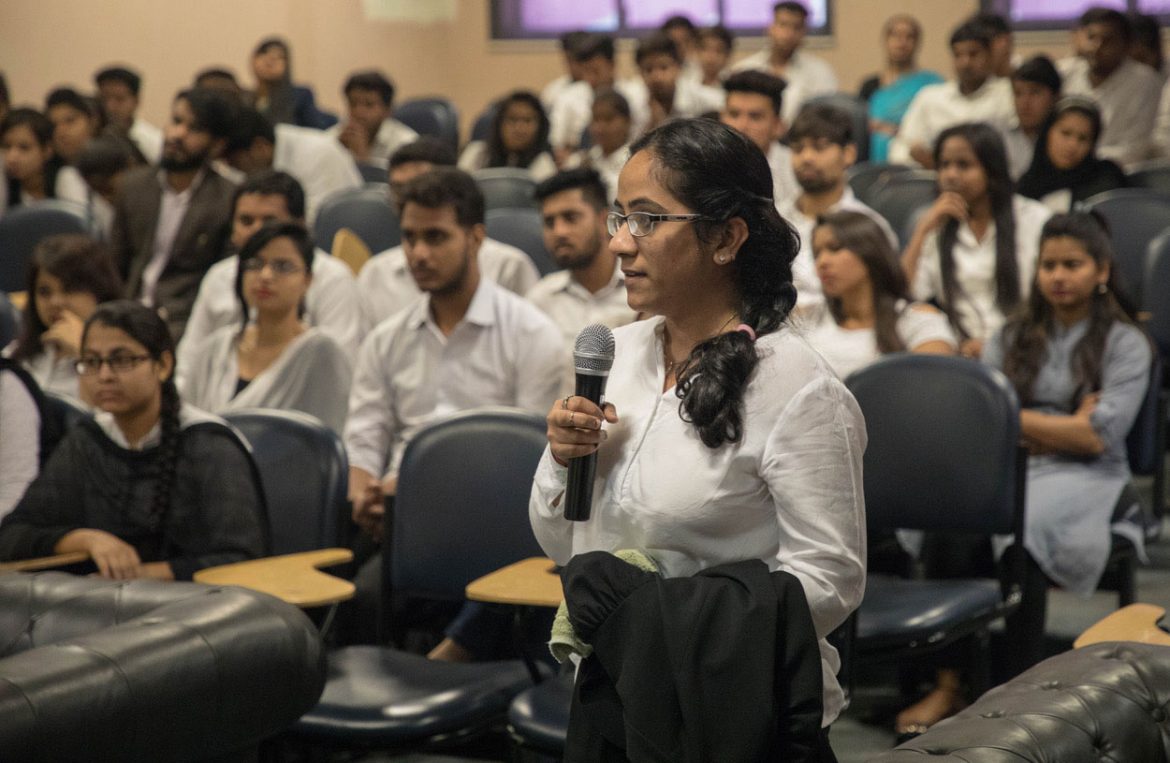 'B. S. Anangpuria Institute of Law' the third proud Institute of BSAEI was established in the year 2007 by our governing Trust i.e. Bhawani Shanker Anangpuria Charitable Trust. The Institute was established with a noble objective to impart legal education which is socially relevant and can promote & uphold the objectives enshrined in the Constitution of India in the present era of Liberalization & globalization.
Presently BSAIL is imparting education in integrated B.A.LL.B.(Hons.)-5 years undergraduate degree course. Learning in this institute stretches beyond the boundary of University prescribed syllabus. It is the place of continual activity and unrelenting vitality. Different pedagogies are used to impart instructions such as classroom interaction, seminars, tutorials, lectures, group discussion, debating etc.
Moot Court exercises, frequent court visits, legal awareness programmes, discussion on contemporary issues, guest lectures & career guidance by the eminent legal professionals are the regular feature of academic activates to make students understand about the role of law in the society.
Furthermore, from the academic session, 2016-17 BSAIL has launched an Institute level innovatively conceived programme i.e. Student Transformation & Employment Enhancement Programme (STEP) to hone the legal and other soft skills of the students.
By study this course one gets adequate knowledge about:
Various Laws such as Law of Torts, Law of Contract, Constitutional Law, Cyber Law, Law of Crime, Company Law, Public & Private International Law, Insurance Law, Right to Information, Administrative Law, Competition Law, Labour & Industrial Law, Banking Law, Law of Corporate Finance, Law of Evidence, Environmental Law, Labour & Industrial Law, Property Law, Foreign Trade law, Animal Protection Law, Land Law etc.
Professional Ethics
Jurisprudence
Equity & Trust
Penology & Victimology
Finance Market Regulation
Principal of Taxation
Drafting Pleading & Conveyance
Interpretation of Statutes
CPC and limitation
Alternate Dispute Resolution