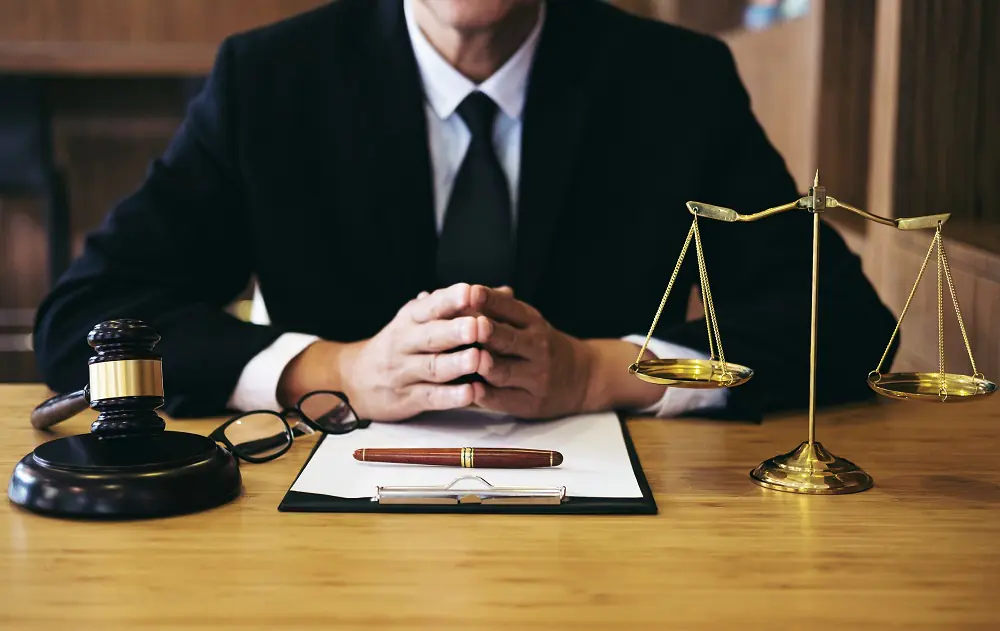 5 Skills That All Successful Lawyers Necessarily Possess
In modern society, one of the most coveted professions is that of a lawyer, as it commands utmost respect and trust from those in need of justice. A fair lawyer is the epitome of morality and the personification of a pillar in modern civilization. They are the ones who help individuals and businesses in a variety of legal matters and find justice. The need for justice and protection is the right of every man and business. However, it's not just about protecting their rights but also about protecting the rights of society as a whole. And that takes skills!
So today, in this article below, we, at the B.S. Anangpuria Institute of Law, one of the leading law colleges in Faridabad, will shed light on five of the essential skills and qualities that almost every successful lawyer possesses. A look at these skills will help you gain insight into the core qualities you need to groom in yourself so as to grow into a successful lawyer one day.
1). Communication Skills
Successful lawyers are good communicators. They can speak, write, and listen admirably to provide uncompromised services to their clients. The following points will illuminate why it's crucial to have good communication skills as a lawyer:
Lawyers need to clearly understand what they are communicating so as to keep any sort of miscommunications or the probability of missing information at bay.
Good communication skills make clients feel comfortable.
Effective communication with peers and other lawyers is essential for discussion and collaboration about different aspects of a case.
They need to converse about many different topics with people from various backgrounds and have impressive memory of recent conversations.
Lawyers need to be good at dialogue to create a rapport with others.
Nonverbal communication skills are also essential to create a feeling of trust.
2). Analytical Thinking
Lawyers need to be analytical to make sense of the legal complexities. They need to understand how the law is applied in different cases and how it impacts their clients. An analytical approach helps lawyers recognize trends in the law and opportunities for growth. It enables lawyers to think critically and logically, which is vital in making decisions about their cases. Some examples of analytical skills include:
Being able to reason using logic.
Synthesizing information.
Assessing problems and developing solutions.
Recognizing fallacies and faulty reasoning.
Understanding the relationship between cause and effect.
Being able to break down problems into manageable pieces and evaluate the accuracy of information.
The legal market is constantly evolving. As a result, lawyers must stay current with changes in the law and their practice areas. Analytical skills help with this task because they allow lawyers to understand how changes in the law impact their clients.
3). Leadership Skills
As with any career, leadership skills are essential in a lawyer's profession as well. To lead effectively, one must have the ability to stamp their authority, motivate co-workers, and set clear goals for their team. Lawyers also need the ability to speak with their clients and team in an engaging, persuasive, and pleasing way. Leadership skills in the workplace are essential for lawyers who wish to lead their team or influence client decisions.
4). Problem-Solving Skills
Law is a complicated field, and it requires lawyers to understand the different intricacies of the law. To be successful, lawyers need to possess problem-solving skills to think outside the box and develop creative solutions. Problem-solving skills can also help lawyers better understand how the law works, which will help them become more efficient in their practice.
5). Research Skills
The importance of research cannot be overstated. It helps lawyers understand the case and how the law relates to it, thus preparing them for what they need to do in court. Comprehensive data about the case makes the lawyer's life easier and helps in making it air-tight. Successful lawyers are highly proficient at doing this, and their years of experience have taught them how to go about the process.
These five skills are essential attributes that all successful lawyers possess. These skills help them be more effective and provide better services to their clients.
A Final Note of Encouragement
At the B.S. Anangpuria Institute of Law, a renowned law college in Faridabad, we firmly believe that a lawyer's job should be to provide value as they are providing a service to society. A lawyer's profession enriches modern civilization, and it is this aspect that makes a lawyer's profession unique. Our aim at Anangpuria is not only to help you become an exceptional lawyer but also to groom you into a wholesome individual. After all, there is nothing more satisfactory than fighting for a righteous cause and bringing justice. Isn't it!
---
Related Posts
---