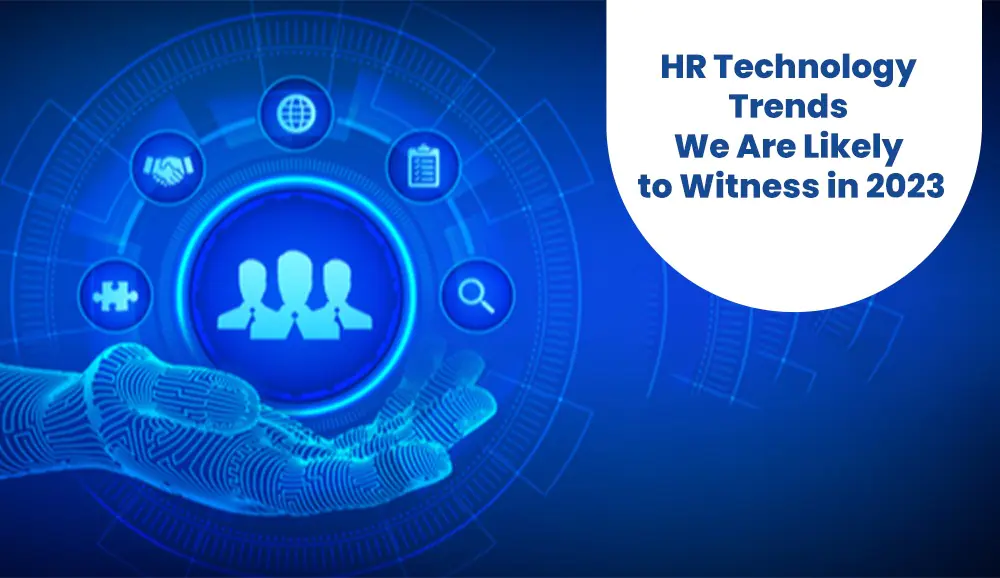 HR Technology Trends We Are Likely to Witness in 2023
One of the most important functions in any organization in today's day and age is that of Human Resources. This is because HR has to do with humans who are highly diverse in nature. In current times, most organizations operate around the principle of inclusion and cultural diversity, which means people coming from different backgrounds and value systems, now have to work collectively towards a common goal.
This brings us to a very important subject related to this field, which is nothing but HR trends for 2023. We at the B.S. Anangpuria Institute of Technology & Management, one of the best BBA colleges in Faridabad, believe that HR as a field has immense scope, which is why it would help to know what the future has in store. So, let's have a look. Shall we?
For the longest time, organizations, irrespective of their scale and nature, expected employees to show up at office and work under the nose of their immediate bosses. The reason being employees' productivity was measured based on the number of hours they could stay glued to their seats.
However, in the most unexpected ways, Covid happened, and organizations had no choice but to allow employees to work from the comfort of their homes. Even though the pandemic subsided, the amount of overheads that could be saved and the steady productivity that was registered during this period made most organizations come forward and announce hybrid working models wherein employees could work for a few days from the office and put in work on other days from any place of their choice.
We at the B.S. Anangpuria Institute of Technology & Management see this as an excellent way of strengthening relationships between the organization and its employees by laying trust in the latter.
Even though the recession is expected to make its way in most economies, HR trends for 2023 suggest that there are many such industries that are experiencing a void as far as open positions are concerned. 2023 is expected to be the year where human resources will continue to remain the number one priority for every organization.
The people-first approach will be seen getting bigger and better. This means employees will have a great time working in their roles with a plethora of opportunities swiftly moving their way.
As far as the recruitment module in India is concerned, for the longest time, recruitment has been based on the years of experience a person holds or the degrees that sit on the candidate's resume. However, in today's fast-paced working scenarios, it is impossible to survive and succeed only with experience and degrees.
The most important hat that any candidate can wear today is that of relevant skill sets. This means if a fresh graduate and an individual with five years of industry experience are competing for a common role, selection would be based on key skills and not just the number of years put in.
It is a known fact that today's youngsters are full of ideas and out-of-the-box creativity. Organizations are looking to tap into these abilities, which is why there is a steady shift in the recruitment approach, with leadership positions now going to young minds.
This is because every organization is trying to form a working structure that can remain relevant in today's day and age, which is where infusing new and innovative thoughts becomes necessary. In fact, most organizations see young leadership as the future.
HR trends in 2023 are keen on doing away with the monotonous round-the-clock robotic functioning to functions that feel more human and realistic. The goal is to make employees feel at home while offering them the freedom to think out of the box, face challenges, dare to make mistakes, and apply the learning to future engagements.
Final Words:
Gone are the days when employees were happy to receive fat salary packages. Today's employees are looking for more wholesome experiences where along with lucrative pay, they are also interested in enjoying a steady work-life balance, are seeking freedom to work from home, and are also looking to make time for activities other than work. We at B.S. Anangpuria Institute of Technology & Management, one of the leading BBA colleges in Faridabad, believe that the above-mentioned HR trends are proof enough about the transformation the HR industry is moving towards. As such, it would be only wise to gear up for the change. This is something we at our institute wholesomely emphasize while prepping our students for the industry.
---
Related Posts
---