APOLLO PHARMACY CAMPUS DRIVE AT ANANGPURIA
March 30, 2018 @ 10:00 am

-

5:00 pm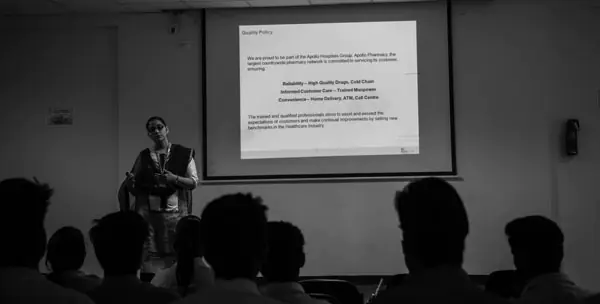 Devoted to the interest of students, Apollo Pharmacy Campus Drive was carried out at Anangpurias, especially for outgoing batch of Pharmacy students. The main objective of the campus drive was to equip the students with key skills which are crucial for success in economy nationally and globally.
B.S. Anangpuria Institute of Pharmacy, known for its legacy and academic excellence, unfolds several aspects of its academic schedule that makes it an ending line to chase for. The integral part of B.S.A.I.P. are its students and the institution has maintained its focus on their personal, academic and intellectual growth.
Accredited with International Quality Certification, Apollo Pharmacy is India's first and largest branded pharmacy network with over 3000 plus outlets in key locations.
Asia's largest healthcare group, Apollo Pharmacy offers genuine medicines round the clock through its 24-hour Pharmacies.
On 29 March 2018, B.S. Anangpuria Educational Institute of Pharmacy addressed Apollo Pharmacy for campus placement for Pharmacy students. Apollo Pharmacy is recruiting students from Anangpuria from last 6 years and they are happy with the quality of students.
Continuous Interaction with Apollo Team during recruitment drive gave wings to students who wished to apply for established companies. Luckily, 27 professionals in the field of Pharmacy got placed after a short interview followed by clarification of doubts.
Apollo Team shared their knowledge about work scenario in the field mastering the ability to hire the talented youngsters.
"Students of Anangpuria have a good retention rate in Apollo Pharmacy too and the diploma in Pharmacy students have a perfect career to start with Apollo Pharmacy", added Priya Mishra, HR, Apollo Pharmacy.
This campus recruitment drive at Anangpuria left students awestruck providing ample employment opportunities.